A love affair with Wanaka
Every month a different guest blogger is sharing their travel experience on the Vayama.com Blog. This month travel bloggers Hailey and Danny Kukulka from The Cuckoo Project write about their love affair with Wanaka, a little town in New Zealand.
---
A love affair with Wanaka
New Zealand has been at the top of our travel list for years, so there was no better time to visit than our dream honeymoon! We decided the best way to visit this beautiful country was a road trip through the North and South island.
While on our road trip, we passed a little town just an hour outside Queenstown, called Wanaka. It quickly became one of our favorite places of our epic trip.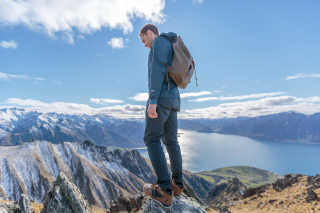 With views of snow capped mountains behind alpine lakes, wine vineyards/tasting rooms, incredible hikes, trendy bars and restaurants, and the friendliest of people, we were surrounded by everything we love.
Isthmus Peak
Our love affair with Wanaka started on the Isthmus Peak Track. Although tiring from the steady, uphill, 5-mile climb, the view at the top is what really took our breath away. We were rewarded with panoramic views of Lake Wanaka and Lake Hawea and surrounded by beautiful mountains in every direction.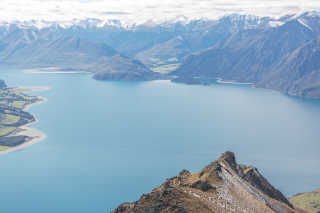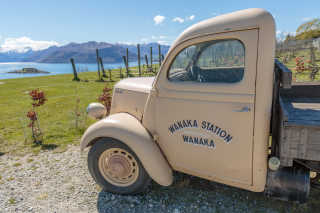 After a long hike and a home (campervan) cooked meal, we bought a bottle of wine and watched the sunset at Lake Wanaka. The lone tree in the water and gorgeous sunset made for the perfect setting.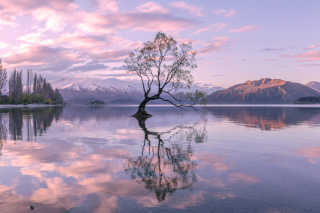 Roy's Peak
There's no time for rest in New Zealand! Next on our Wanaka hiking list was Roy's Peak Track, another ten mile return hike with more spectacular views. Pro tip: this is a popular hike, get up a little early to beat the crowds - it's worth it!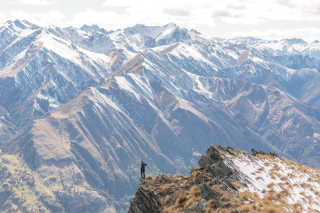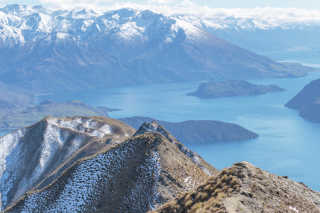 Between Roy's Peak and the town of Wanaka is a gorgeous winery called Rippon. We can't think of anything better than treating yourself to a wine tasting after two days of hiking. Plus, the views here were better than any winery we've been to in Napa or Sonoma!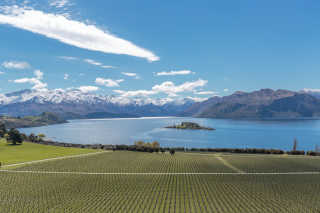 Rob Roy Glacier
Our last stop in Wanaka was Rob Roy Glacier Track. Although we had to walk through herds of cows to reach the trailhead, this was a more moderate hike and included crossing over a suspension bridge. Our favorite part was the creek that ran along the track, it made for a scenic walk to the glacier.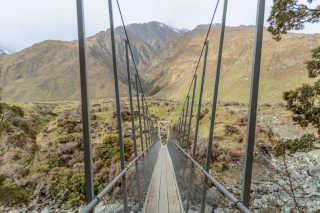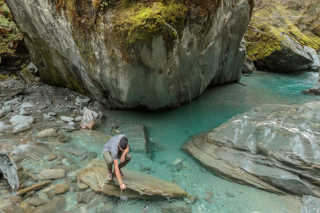 We can't wait to come back to Wanaka and explore everything else it has to offer!
---
Read more on thecuckooproject.com or follow @thecuckooproject on Instagram.