The Boracay Island Travel Guide
Every month a different guest blogger is sharing their travel experience on the Vayama.com Blog. This month 'The Boracay Island Travel Guide' written by travel blogger La Luna Vida.
---
The Boracay Island Travel Guide
Many paradise beaches in the Philippines have sauntered within my midst. Beaches of pebbles, corals, marbles, blended with an alluring character of sand, from white to dark grey, encased in a landscape of lush greenery and precious stones, disguised as limestone palaces with cavernous crevices to keep the comfort creatures in, thereby lavishly laid out in coastlines, enticing and unique as the moments that they promise.
Boracay Island
Among these beaches, Boracay stands as the paradise that never ceases to beckon me.
A profusion of fine white sand and coconut trees outlines the myriad of beaches and coves around this precious Western Visayas island; a character that sparks an allure to the island, likewise inspires a wealth of wonders, be it conceived by the nature or by man, yet is an absolute reflection of the gift that the island has.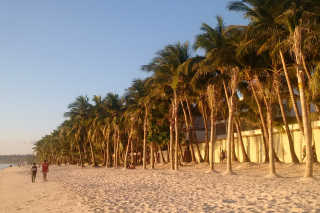 Ever since European backpackers discovered this pristine white beach island in the 70s, people from all parts of the world flocked into Boracay, bringing with them their rich culture and ingenious ideas, and gradually creating a dynamic community of nature lovers, artists and entrepreneurs, who as part of their acquired island wealth garnered a following of supporters and admirers with the same vision.
The vision that is Boracay Island offers many wonderful things for every traveler. The long white beach alone holds the reign for attracting the most populace with its sprawling vast white beach and translucent sea providing an idylic environment for aquatic activities, beach sports and leisurely pleasures.
Things to do
1. Water activities
Sailing on the Paraw
The signature activity on Boracay waters is sailing on the Paraw, a bamboo sailboat with a netted outrigger on each side for a refreshing ride along the revitalizing current of the sea. This activity also offers a scenic tour around the island's spectacular coastline, starting at white beach to northern white sand coasts like the quaint Din-iwid and Balinghai beaches, the lush coral Puka Beach, the remote Tambisaan Beach, and on the eastern side, the windy Bulabog Beach.
Stand-up Paddle Boards and Kayaks
For activities that induce more of the physique, there are Stand-up Paddle Boards and Kayaks available for paddling just right on the sea front of White Beach.
Kite Surfing and Windsurfing
A more intense water sport is also offered on the eastern side of the island. Kite Surfing and Windsurfing in Bulabog Beach are two of the main attractions of tourists coming for a long holiday in Boracay, where certified Kite and Wind instructors become reliable mentors, as well as friends.
Swimming like a Mermaid
Swimming like a Mermaid is likewise a fantastic thing to do on the island. With a colorful mermaid mono-fin tail hugging the feet, one activates core power and innate enchantment into the surface.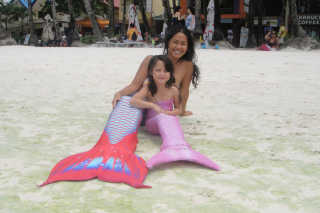 2. Go outdoors
Mountain biking
Exploring the island on a mountain bike is fun and adventure-filled, especially when pedalling onto steep heights and sharp slopes that lead to the island's less charted territories. Otherwise a cycling cruise along the 4 1/2 kilometer length of White Beach also makes it fun.
Island Hopping
Island Hopping is another exciting activity in Boracay. The itinerary begins at White Beach where people load on the boat, then it cruises along the coast, northward to the raw coraly sand Puka Beach, then off to snorkeling beneath the sea at an islet called Crocodile Island, then to Magic Island for lunch and a spree of cliff jumping, and to Crystal Cove Island for a scenic stroll, and back to White Beach in Boracay.
Yoga
Meanwhile, Yoga a rejuvenating exercise that cultivates inner peace and holistic balance through a fluid choreography or body-stretching poses is offered daily in the morning at the Vessel in Mandala Spa, which is found in Angol, the south end of White Beach.
Jogging and Hiking
While the aforementioned activities correspond to a fee, jogging and hiking are fun activities that are absolutely free and liberating. You can jog on White Beach any time of the day and get your energy replenished by the nourishing sea breeze and the vibrant seaside, or explore the island's other coastal areas on foot and get to know its nooks and crannies.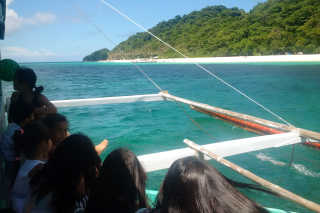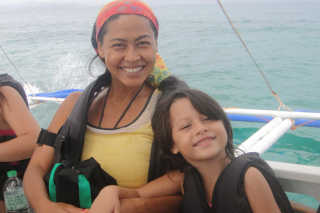 Where to Eat
Food Tripping in Boracay is one activity that gives bodily and sense nourishment. It serves best as well with the presence of the restaurant's owner overlooking the quality of his food and amenities, which is wonderfully normal on the island.
Dos Mestizos Spanish Restaurant is a cozy indoor restaurant specializing Spanish cuisine in delectable Filipino style, like Beef Salpicao, Fish Salpicao, Albondigas meatballs, Lentil Stew with Spanish sausage, mixed rice Paella with seafood, meat and vegetable combinations, fresh green and tomato salads, and more. Dinner here includes live acoustic performances every nigjt from talented local musicians.
Gusto y Gustos Deli, next to Dos Mestizos, is the neighborhood deli between Stations 2 and 3. It offers gourmet sandwiches made with fresh baked bread from its commissary, and assorted imported cheeses and cold cuts from its appetizing chiller. In line with these are assorted breads and pastries, breads, espresso concoctions, wine, condiments and other imported food ingredients.
Real Coffee and Tea is a favorite breakfast and brunch place of tourists. It is set in a homely spot fronting the sea, wherein guests get to savor the cafe's bestselling offerings like Pesto Omelet, Banana French Toast, Fresh Fruits with Homemade Yogurt, Gourmet Sandwiches Fresh Fruit Shakes, coffee, tea and more, plus the engaging presence of its owners to keep the experience real.
Nagisa Japanese Food is a local's favorite food spot that boasts of authentic Japanese cuisine, from Maki to Sushi rolls, hot ramen noodles to cold ones and popular Japanese fritters from Shrimp to Vegetable Tempuras, as well as regular Filipino favorites like Fried Chicken, Calamares, Fried Shrimp, Pancit noodle meals and more. Prices are affordable and the staff is quite friendly and efficient, including the constant presence of its Japanese owner to keep the place well for everybody.
Island Chicken Inasal cooks out regional fares, specializing in Chicken Inasal--barbecued chicken, marinated in vinegar and spices. They also offer Pork Barbecue, sour beef Kansi stew, water spinach and onions in shrimp paste called Apan-Apan, Mungo bean stew with squash and more.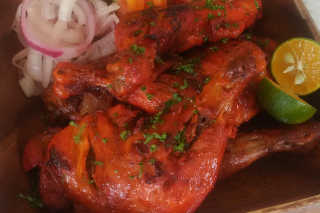 Ole Tapas Bar and Restaurant spurs up delicious Hispanic dishes like its best-selling Spanish paellas, Mexican fajitas and burritos, and protein-rich Cuban dishes. They also serve crunchy Nachos, tender-juicy steaks with fries, pizza and more.
Aria Ristorante Italiano has every Italian dish in all its authenticity. Owned by an Italian island lover and managed by a passionate Italian chef, this beach front restaurant never fails to satisfy its diners with its delectable list of Pasta, Pizza, Main meat and seafood dishes, Salads, Appetizers, Desserts and more. Dining here simply brings Italy to Boracay.
Lemoni Cafe bequethes its diners with fresh, healthy and gourmet nourishments created from a blend of aromatic herbs and earthy tones that are inspired by favorite international dishes. It takes pride in its luscious renditions of Curries, Laksa Thai sour stew, fresh salads, roast meats, country style breakfast fares like Pancakes, Egg Benedict, moist omelets, delectable cakes and pastries, and the list goes on.
Masala Moe's Indian and Mediterranean Heritage Restaurant serves an aunthentic menu of Indian and Mediterranean dishes stemming from its proprietor's traditional heritage recipes. With varying degree of spiciness, one gets gastronomical delights from dishes like Chicken and Vegetable Curries, meat or seafood Masala, Tandoori clay stews, Biryani rice dishes, skewered meat Kebab grills, Tahina sesame paste based dips, and Samosa wraps.
Where to Stay
Boracay has all sorts of accommodations available for everybody.
High-end resorts like Discovery Shores offers first-class modern bedrooms, a swiming pool with a jacuzzi, a gym, a restaurant and a spectacular beach front.
Adjacent to Discovery Shores is its more traditional counterpart, Sea Wind Resort, which boasts of simple yet exquisite facilities and amenities including comfy rooms, a swimming pool, a restaurant and a sprawling beach front.
Jony's Beach Hotel Boracay is a family-run hotel that holds cozy modern bedrooms and sumptuous gastronomy on the long White Beach of Station 1, relatively near to the island's bustling commercial center in Station 2.
Red Coconut Beach Hotel is a neo-traditional hotel on White Beach with lovely rooms, a swimming pool and a fine list of delicious offering in the restaurant.
Hey Jude South Beach Hotel is a modern minimalist hotel at the south end of White Beach. It offers comfy sleeps amid soft waves on the beach's tranquil residential area. International food is also offered at the ground floor restaurant.
Blue Coral Beach Resort has nice rooms slighty fronting the beach. Only breakfast is included, yet food from the restaurants are allowed to be brought in.
Surfside Beach Resort is a family-run boutique resort with cozy accommodations, basic amenities, good Japanese food in its beach front restaurant and efficient staff. Families love staying here because of the easy selection of food, friendly staff and the tranquil beach front.
For backpackers, there is Chillax Backpackers Hostel and Resort in Din-wid, the northern neighbor of White Beach. It has drom rooms built with cargo crates, stacked up to create private guest rooms and dorm rooms for 8 or 10 guests, dedicated to mixed genders or women's only. Each dorm rom has a separate toilet and bath cubicles, plus air-conditioning, under bed storage, cushy beds and wifi. There's a common lounge area at the top and a swimming pool transformed from a garage truck bin. Totally, it gives backpackers a cool, neat, comfy home in Boracay.
---
Flights to Boracay
As a top tourist destination, Boracay Island is easily accessible on air, sea and land.
On air, all domestic airlines serve flight routes within a duration of an hour from Manila (MNL) the country's capital, and other major cities like Cebu (CEB) and Clark in Pampanga (CRK) into the island's inte rnational airport in Caticlan (MPH), as well as in the alternate provincial airport of Kalibo, Aklan. Book your flight via Vayama.com.

On sea, 2Go Travel takes passengers at Batangas Pier, 2-3 hours away from Manila on a 9 to 10-hour voyage into Caticlan Port (near the airport). Navigation from Batangas usually takes place between 9 to 10 pm, arriving at 6 to 7 am, whereas departures from Caticlan usually transpire during the day around 8 am.

On land, travelers opting to drive a car to Boracay via the RORO route, affords tourists a drive to Batangas Pier, loading their vehicle into a ferry to cross the sea into the subsequent port in Calapan on the adjacent island called Mindoro. The drive thus continues into the eastern tip of the island either with a duration of 2.5 hours to Roxas port or 4 hours to Bulalacao port. From this point, the vehicle loads again on a ferry crossing the Sibuyan Sea to Caticlan Port, lasting about 3.5 to 6 hours.
From the port of Caticlan, a brief boat ride connects tourists on a memorable arrival into Cagban Port, the main access point in Boracay. Once in Boracay Island, the promise of a white island paradise holiday manifests into life in fantasy.
Read more on Lalunavida.com