Every month a guest blogger is sharing their travel experience on Vayama.com. This month 'Six Charming Irish Towns' written by travel blogger Joannda from A Zest For Travel.
---
Six Charming Irish Towns You Shouldn't Miss!
Ireland's scenery is breathtaking and its people extremely friendly. To make the most of this beautiful country, I would strongly encourage you to go beyond the cities on your trip to Ireland. There are plenty of charming small towns scattered around Ireland and more often than not, the country's natural beauty isn't far away.
Clifden
Clifden is a pretty and vibrant town in County Galway. This charming Irish town offers great food (fresh seafood of course!), lively music and good Craic (=Irish for fun, enjoyment and a good time).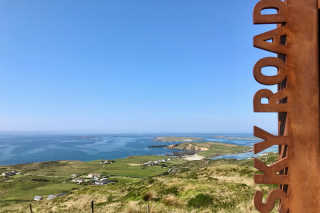 Surrounded by breathtaking scenery, Clifden is the gateway to the Sky Road loop offering stunning views of the rugged coastline. Clifden is also a fantastic base for visiting all that the Connemara region has to offer. Make sure you plan to climb Diamond Hill in the Connemara National Park, as well as a visit to Kylemore Abbey.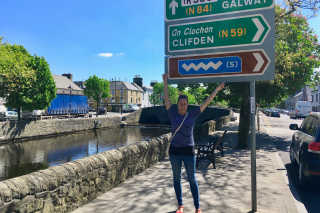 Westport
Not too far from Clifden, although in the next County up (County Mayo) is Westport. This picturesque and charming little Irish town is filled with flowers in the spring and summer, baskets adorning the stone bridges connecting the banks of the Carrowbeg River.
Being another coastal town, again you'll find incredible seafood in this colourful town's many restaurants and cafes. Westport is bustling and vibrant for a small town with lots of great cycling and hiking tracks within easy reach. Nearby Croagh Patrick is an important site of pilgrimage and considered the holiest mountain in Ireland.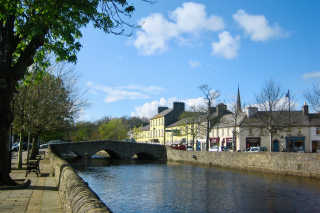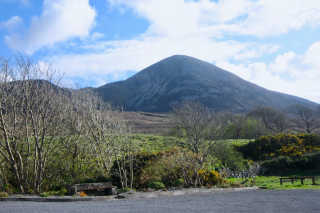 Cahir
Cahir is a small but cute and charming Irish town in County Tipperary. The town is built around the imposing 13th century Cahir castle, sat on a rocky outcrop in the middle of the River Suir.
Cahir Castle is one of the best preserved medieval castles in Ireland, and has a drop gate that still works. It has seen many sieges and bombardments, and you might still spot a cannonball or two stuck in its walls! If castles are your thing, the spectacular Rock of Cashel is just another 15mins up the road.
Also nearby you will find the Mitchelstown caves, one of the largest and most complex cave systems in Ireland.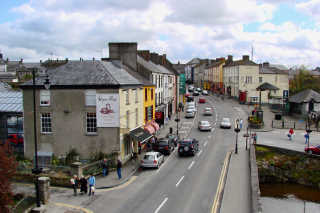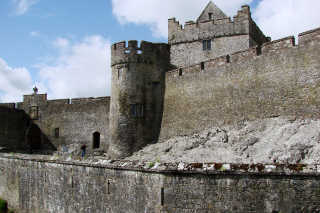 Cobh
Cobh (pronounced "Cove") is probably best known as the Titanic's last port of call before it sank in 1912. Cobh is a charming little seaside town close to Cork - Ireland's second largest city.
The Titanic Experience is located in the heart of the town in the original White Star Line ticket office. Cobh is still an important harbour town today, with a multitude of cruise liners docking here each summer.
The impressive St Coleman's Cathedral dominates the top of the town, overlooking its brightly coloured houses. Just out of town you'll find the impressive Fota Wildlife Park. Important conservation and breeding programs take place here to maintain many endangered species, and I would absolutely recommend spending a day here to see all the beautiful animals.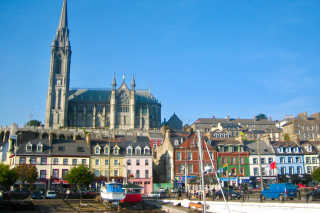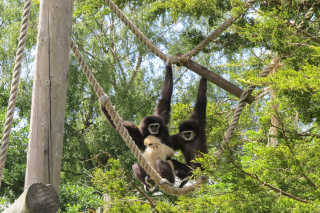 Kinsale
Even for Irish standards, Kinsale in County Cork is a mad splash of colour! Bright buildings housing galleries, pubs and charming shops line the narrow streets of this historical fishing village.
Within easy reach of Cork city, Kinsale has a more favourable mild climate which makes it the ideal spot to go dolphin and whale watching or trying your hand at some fishing! At the Old Head of Kinsale you'll find one of the most spectacular world-class golf clubs. And, you sure won't go hungry as there are plenty of cafes and restaurants serving homemade cakes and delicious food!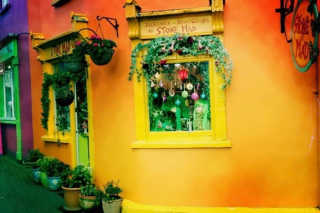 Wicklow
Founded by vikings in the 8th century, Wicklow town is about an hour south from Dublin. The main reason to visit Wicklow is for the stunning Wicklow National Park, covering about 20,000 hectares. With its two lakes, spectacular scenery and rich history, Glendalough is a peaceful place and important early Christian Monastic site.
At the foot of the Wicklow mountains, Powerscourt waterfall is also worth a visit. It is Ireland's highest waterfall at 121m and a lovely spot for a summer picnic.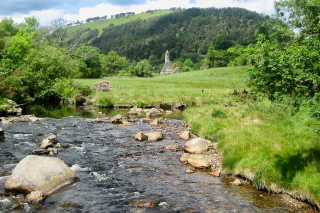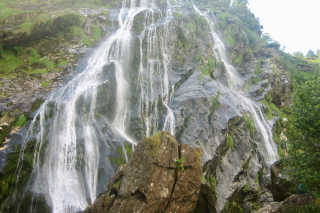 ---
Be sure to check out azestfortravel.com for more great travel tips, and follow me on Twitter @aZestForTravel and Instagram @azestfortravel.