Aircraft legroom space and what it means to a traveler
Comfortable seating is an essential factor for consideration when booking long-distance or domestic flights, and every extra inch makes all the difference. Due to the popularity of the aviation industry, economy or business class seats have reduced in size over the years, and most airlines may charge a premium for extra legroom.
When looking at how to measure legroom, we need to look at the "seat pitch". The seat pitch is the distance between the point on an aircraft seat and the same point on the seat in front of it. Seat pitches in economy class range from 28-35 inches, with the average in the US sitting at 31 inches. Airlines operating to and from the US competitively offer extra legroom as an incentive to travelers. So, with the technical information out of the way, let's take a look at the US airlines offering the best legroom on flights today.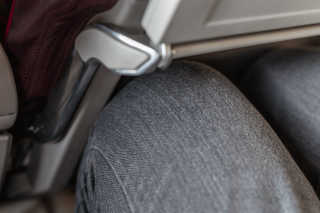 US Airlines with the most legroom today
How to get an extra legroom for your seat and the amount of space available?
JetBlue Airways
Alaska Airlines
Hawaiian Airlines
Air Canada
Many carriers on US and international routes offer spacious legroom as a standard inclusive within their ticket prices, but which airlines offer the most legroom to passengers? A recent survey by an airfare watchdog polled US residents on which airline has the most legroom for domestic flights, and the results are worth a look.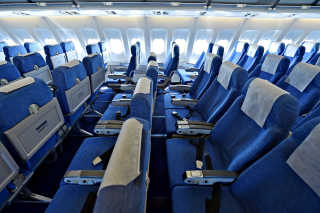 While offering budget-friendly domestic and regional ticket fares, JetBlue Airways emerged as the carrier that provides passengers with the most legroom. Their economy class seats are highlighted as remaining the most comfortable in the US, after the recent industry-wide seat pitch reductions. The watchdog president stated that JetBlue offers a 33-inch allowance between seating rows as a minimum for the airline's economy class.
The modern fleet of Boeing 737 aircraft that Alaska Airlines operates for domestic and regional flights offer a 32-inch seat pitch, which is 17% more than their nearest competitor. A plan is in the works following their acquisition of Virgin America to add slimline seats to their new fleet of planes, which might hurt their rankings as the second-best airline with the most legroom.
Hawaiian Airlines offer economy class seating with a 32-inch pitch for extra legroom. The longer flights offered by Hawaiian Airlines contribute to the more comfortable seating, with extra legroom as part of the basic incentive on their 48 routes. Flights on Hawaiian Airlines can last 6 to 9 hours from the US mainland and on other routes popular with holidaymakers.
The domestic and international carrier Air Canada offers passengers the largest range in seat pitch to seat width indexes on offer, with their economy class seats having 35 inches of seat pitch. Air Canada's seat width in economy class is 18.5 inches, and is larger than the industry standard for width, which sits at 17 inches.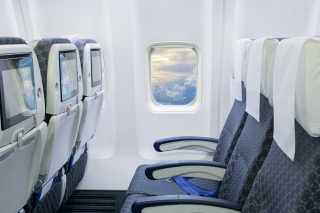 How to get an extra legroom for your seat and the amount of space available
After the aviation industry recession, the perks that came with aircraft seating for economy class passengers disappeared altogether, and airlines now charge for extra legroom on seats. An international flight from Australia to Europe, for example, on British Airways, Qantas, or Singapore Airlines may cost up to 300 US dollars extra. Some airlines will let customers upgrade their economy seats to the premium economy that comes with extra legroom and knowing how to get extra legroom on a plane is golden for travelers.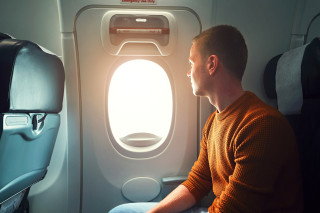 Exit row seats
The design of passenger aircrafts allows for extra space for the exit row seats, due to their necessity for escape during emergencies. Sometimes found at the front of the cabins in large-bodied aircraft, exit row seats are in very high demand for long-distance economy class flights, especially for tall passengers. On a Boeing 737, for instance, the front cabin or over-wing exit seats have an extra 6-8 inches of pitch with unlimited legroom.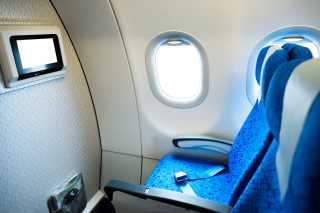 Bulkhead seats
The bulkhead is essentially the wall that separates one plane cabin from another, and the seats here have extra legroom since there's no other seat in front of them. Bulkhead seating can either be at the front of each cabin or at the front of flights that offer a business class. These seats make it less disruptive to get up or out of middle and window seats while in transit. Families with toddlers are sometimes given bulkhead seats on long-distance flights since a baby crib or bassinet folds down from the wall ahead.
Depending on the length of flight and your travel needs, legroom is an important aspect when it comes to picking your seat. From seat pitches to width, some airlines offer a great standard legroom offer. For those that don't, there are a few tricks to making sure that you book seats with a legroom advantage and ensure that your flight is as comfortable as it can be.